Bookstore > Expanding Internationally: A Guide for Australian Franchise Systems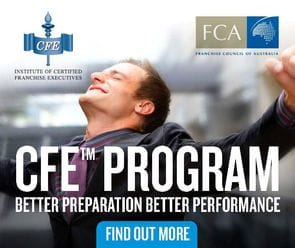 Media Release There is less than one week left to enter the FCA Excellence in Franchising Awards regional categories. Following a refr...
Franchising and Business Opportunities Expo Sydney 28 - 30 March, 2014 The Royal Hall of Industries at Moore Park came alive for the Sydne...
Media Release New Chip and PIN card reader will make it easier for businesses to take secure card payments face-toface, anytime, anywhere. ...